The Founder Members
In total the 8 founder members offer football opportunities to around 336,000 players per week in 88 centres, 1,300 leagues and over 18,000 teams across the UK. This represents around 75% of all organised 5, 6 and 7 a side football.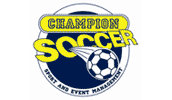 Since those halcyon days of Italia 90, we have been busy building a reputation for providing our clients with the highest standards of sporting event management.
Our success is down to good quality organisation, professionalism, expertise and a friendly approach, but most importantly we have dedicated members of staff who look after you on a one-to-one basis. We have over 120 leagues nationwide including virtually every town and city in Yorkshire. However, we don't stop there! We have leagues stretching from Newcastle in the North East all the way down to Bournemouth on the South Coast (and most points in between).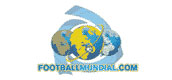 Football Mundial have been running 5, 6 & 7 a side leagues since 1996 and feel we have played a massive part in its expansion over the years. With over 250 seasonal leagues running at present and over 25,000 people playing within our leagues, we are one of the leaders in our field!
There are millions of people now playing the beautiful game in this format, and football has come a long way since the days of arranging a a 5 a side kick-about with your mates at a local sports centre - and we are proud to have been part of the expansion all those years ago.
Joining a Football Mundial league is more than a league as much as it is a social event, and will put you in touch with local businesses, pubs, groups, charities & organisations and giving your team a common bond while improving team spirit.

Goals is a successful and well-known operator of 5 a side soccer centres with 33 centres across the UK. Goals has established a well-progressed pipeline of sites to continue its proven rollout concept.
The Company's objective is to offer the best 5 a side centres in the UK. Its "next generation" offering comprises the latest artificial pitch technology, high-quality facilities and superior customer service provided by highly-trained staff at convenient locations. A Goals centre typically comprises between 9 and 14 floodlit 5 a side courts set in an area of at least 2.5 acres. A modern "pavilion" provides quality changing facilities and a licensed lounge catering for post match refreshment. Parking is provided for approximately 100 cars. The majority of centres also include one or two 7 a side courts.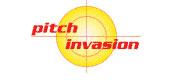 Pitch Invasion is a new concept in 5 a side football. Our superb league system allows you to play a high energy game of 5 a side every week in our local competition, regardless of your ability.
Fast moving mini-seasons ensure you'll be locked in promotion or relegation battles almost from the outset. The games are great for fitness and everyone gets a run-around, you can register unlimited players online, and substitute as often as you like which is perfect for the unfit! All our leagues are sanctioned by the FA and have qualified FA referees. We have been voted FA Operator of the Year...twice in a row!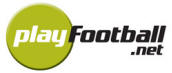 PlayFootball is re-defining the rules of small-sided football by offering you the total football experience.
Feel the difference when you play on the best surface in the UK using the latest technology in all weather, synthetic turf. Experience the fast-paced football action that only playing on dedicated floodlit pitches with rebound boards provides. And it's not only out on the pitches that you'll notice the difference. We also offer a licensed sports bar showing LIVE national, international and league games, quality changing rooms and showers, professional on-site management and access to fixtures and results via our website. PlayFootball now operates 11 small side football centres.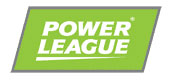 Powerleague offers 44 state-of-the-art football centres across the UK. You can kick-off day and night with Powerleague and can score in one of our super Soccerdomes, whatever the weather.
Get your friends and get down to your local Powerleague centre. When you cross that white line, you'll know you made the right choice. Play the beautiful game in the great outdoors. Enjoy our all-weather floodlit pitches, day and night. You deserve the finest facilities for your fancy footwork.
Hit the roof of the net with a roof over your head. Forget the dodgy British climate with our state-of-the-art Soccerdomes where nothing can rain on your parade. Be the hero of the hour in front of your mates and colleagues.
Most of our league games last 45 minutes and they're supervised by an FA or SFA qualified ref. Throw in all-weather floodlit pitches, modern, clean and safe changing facilities and a licensed bar (for in-depth, post-match analysis) and you can see why more people play 5 a side with Powerleague than anyone else.

Prostar Leagues, and operated by Soccersixes.net Limited, were originally formed as Soccer Sixes in 2006 and they have grown rapidly to become one of the largest network of five and six aside football leagues in the UK.
The staff team have years of experience in operating small sided leagues and competitions with many of the staff having worked previously for smaller league operators before coming onboard with us.
Our leagues are fully FA affiliated and we only use qualified FA registered referees to officiate matches. Each league has high quality Prostar equipment consisting of top of the range footballs and bibs.
We cater for all standards and abilities in many different communities on a national basis and our teams benefit from a fully interactive, state of the art website which allows them to view league tables, fixtures, top goal scorers, team photos and all the latest league news. The easy to use website makes it simple for teams to join our network of leagues.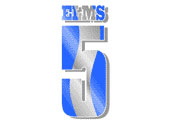 The Elms 5-a-side Floodlit Football Leagues, operating since 1991, are one of London's major providers of 5/6/7 –a-side football leagues – catering for the Capital's thousands of working men and women who love to play organised football without the hassle of organising it themselves.
Our leagues are brilliantly organised with London's finest team of FA affiliated refs, and administrators on site and ensuring all runs smoothly.
Our venues are incredibly central, first-class artificial pitches and within easy reach of public transport. Match balls and bibs are provided and our 24 hour Results Service is displayed on the web daily. Fixtures, Directories and Rules and Constitution are all part of this great package.