Latest News
New "Football Football" season starts Saturday 18th September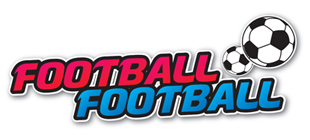 Powerleague, Goals and Playfootball have launched a new season of the popular "Football Football" programme on Saturday 18th September. "
Football Football" is for children of all abilities aged from 5 to 12 where we don't have substitutes so everyone plays, all of the time.
The focus is around new skills and having fun. The programme is designed to meet the needs of the children featuring a different skill each week. All weeks then finish with the 'Big match' where the children can practice the skills they have been taught.
All the sessions are run by FA qualified coaches in a 5-a-side format meaning more passes, more shots, more goals and more fun!
Players can start at the beginning or part way through a programme with the Autumn programme featuring:
Week 1 – Passing & Control
Week 2 – Defending & tackling
Week 3 – Teamwork
Week 4 – Shooting & Finishing
Week 5 – Attacking
Week 6 – Goalkeeping
Week 7 – Dribbling & Wing Play
More details can be found at www.footballfootball.org
New Veterans football programme starts Sunday 3rd October
Past it at 35 – we don't think so!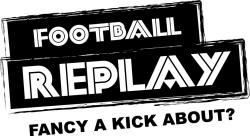 Football REPLAY is a new opportunity for men over 35 to carry on playing the beautiful game and is being operated by Powerleague, Playfootball, Goals and Pitch Invasion.
The programme has been specifically designed for players of similar fitness levels the chance to take part in a 'round robin' style event, usually involving three matches of 15 minutes each, with a 'breather' in between.
The programme is being backed by The FA keen to offer opportunities to keep men involved in football for as long as possible. Their research has established that time commitment, the quality of facilities, stamina and a fear of injury are major contributory factors to the drop-out from the 11-a-side game.
However Football Replay offers a way around those stumbling blocks, placing the emphasis on style and skill, rather than fitness and commitment, and it is definitely about having fun once a week with a group of like-minded mates.
Everyone is welcome - the centres are geared up to receive individuals who just fancy a kick-around, a gang of friends, or more organised groups forming works or pub teams.
Check out your nearest Football Replay location at www.footballreplay.net - and disprove the theory that you're past it at 35!
Football Football goes live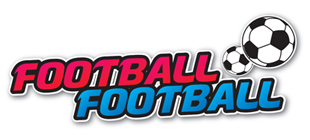 A new and innovative programme for young players aged between 5 to 12 has been launched in 5 centres heralding a collaborative approach from Goals, Powerleague and Playfootball.
Football Football is a celebration of the children's game, where every child plays for every second. The greatest game on earth is given back to the children through fun based small sided games which give the players many more touches of the ball and more involvement in the games, while developing them technically, tactically and socially.
What you won't find at Football Football are leagues, points, substitutes and some of the adult elements that have meant that many children just don't get a chance to play or are always waiting on the sideline.
Football Football will reach thousands of children country wide, in inner cities and large towns where chances are often limited, e.g. participation in London is 50% lower than the national average. The programme, developed in partnership with The FA, helps address the 1.1m children who would like to join a team and the 2.4m children who want to improve their football skills.
Football Football seeks to give children a life time love of the game by providing them with a full on football experience which takes the positive values of the games played by children in the streets, parks and playgrounds of past generations, but in a safe, fun environment with FA qualified coaches, a maximum of 10 players per coach and first class facilities.
Football Football provides children with an opportunity to play football their way and the excitement and the indescribable feeling that comes with it. They are fully engaged for the full sixty minutes and will benefit both physically and mentally from the experience
Football Football is the children's own club where they can play, meet new friends, and learn new skills. The programme is being developed by Nigel Hargreaves, former Head of Strategic Development at The FA from 2001 to 2009, and Paul Cooper, Founder of the 'Give us back our Game' campaign.
Nigel says, "The philosophy of the programme is clear – every child should have the opportunity to play football regularly irrespective of ability. The programme puts both fun and freedom to learn back at the heart of children's football and we hope that thousands of children come and enjoy the experience every week."
Paul adds, "The children are central to the programme. It is essential that children are always having fun, always engaged and always learning new skills. Children should have the freedom to play and learn without pressure from coaches or parents. Learning is more important than winning."
The programme is supported by The FA whose own strategy identifies that "People want football on their doorsteps at times which suit their lifestyle and in more flexible formats (e.g. five-a-side)"
Peter Ackerley, Senior Development Manager at The FA said "The Football Association supports the aims and objectives of the "Football Football" programme that is being delivered through FA affiliated small sided football providers across England. This programme looks to engage with young people who do not normally get the opportunity to participate in football through traditional youth football structures."

The FA announce new funding for small sided football
The Football Association are pleased to announce that a £500,000 Fund is being established to support the growth and development of adult small sided football.
This exciting initiative will look to assist affiliated small sided football providers attract large numbers of new adult participants into playing football within local communities across the country.
The FA Small Sided Football Development Fund will help The FA in providing greater football opportunities for adults along with establishing an improved relationship with the large number of small sided football providers in England.
Small sided football is a rapidly growing area of the football family in this country, with this format of the game offering greater flexibility to adult participants whose increasingly busy lifestyle can impede on playing the traditional form of the game.
Projects that successfully receive funding from The FA will vary significantly in nature, but the general theme will be to encourage new adult participants to play football. The full details of the FA Small Sided Football Development Fund will be released shortly.

PlayFootball partners with Adidas
PlayFootball are delighted to announce an official partnership with world leading sports brand Adidas. The brands have successfully joined forces to bring to players and customers the very best in 5-a-side football. The partnership will officially launch in January 2010.
Through the partnership Adidas will be the exclusive supplier of sports equipment and clothing to PlayFootball Centres, including staff and referees uniforms, match footballs and competition prizes.
CEO of The Sports & Leisure Group Barry Hunter said "This is a ground breaking partnership for PlayFootball, partnering us with a world leader in football. The partnership will also provide Adidas with direct access to the 5-a-side football market, one of the biggest participation sports in the UK with 2.6 million adult players"

Kilmarnock Powerleague World Record Attempt
On January 23rd and 24th Kilmarnock Powerleague (in aid of the Ayrshire Hospice) will be attempting to break the WORLD RECORD for a 5-a-side marathon. This record currently stands at 27 and a half hours.
A team of 14 players (made up of staff from Kilmarnock and Paisley and players from our own leagues) will be raising much needed money for the Ayrshire Hospice by beating this time and setting the new record at 30 hours.
YES, 30 HOURS OF NON STOP 5-A-SIDE FOOTBALL!
The Ayrshire Hospice was established to enhance the quality of life of those who are suffering from advanced cancer or Motor Neurone Disease for whom cure is no longer possible, as well as support for families facing the loss of a loved one. Should you wish to support this cause please use the following link.
http://www.justgiving.com/PowerleagueKilmarnock
Thank you for your help and support in raising funds for this very worthwhile charity.

PlayFootball Gillingham opens!
PlayFootball announces the opening of its 11th 5-a-side football centre, in Gillingham in January 2010.
The centre will have eight dedicated and fully floodlit 5-a-side football pitches and one 7-a-side pitch all with the latest technology in 3G pitch surfacing. A fully furbished club house is on site with a reception team, changing rooms, hot showers, and a licensed sports bar with live Sky Sports. The centre also offers its customers on-site car parking. The centre is situated at the Howard School in Rainham, Gillingham and is easily accessible straight off the A2.
CEO of The Sports & Leisure Group, Barry Hunter said "We are very pleased to be opening PlayFootball Gillingham. This is our 11th 5-a-side football centre to open, our first in 2010 and follows the recent successful openings of PlayFootball York, Southend and Bury. In a difficult economic climate we are delighted to continue with the roll out of our sites in a market that continues to show a very robust character".

Football Federation website goes LIVE!
As you can see the brand new website for the Football  Federation is now live!
The Football Federation represents the collective aims of the biggest providers of small sided football in the UK and the launch of this website provides a live resource to the work the federation undertakes on behalf of its eight founder members.

Make sure you check back here for all the latest news regarding small sided football in the UK!

Johnstone's Paint 5 a side
Starts January 2010
Final to be played at WEMBLEY STADIUM!!!
Powerleague are pleased to announce that the Johnstone's Paint 5 a side will be taking place at a centre near you from January.
Johnstone's paint 5 a side is giving teams the chance to compete in their national five-a-side competition to be played at Powerleague venues across the UK and Ireland with one unique and ultimate difference - the final will be played just before the kick-off of the Johnstone's Paint Trophy Final at Wembley Stadium on Sunday 28th March 2010.
Download the application form here!
You can enter online using our secure booking.
Or by email: mailto:Johnstones@powerleague.co.uk
Or give us a ring on: 0141 847 5565
Or contact your nearest Powerleague Centre
Heats:
Barnet  24th Jan 11:00am
Belfast 7th Feb 11:00am
Birmingham 31st Jan 11:00am
Cardiff 7th Feb 11:00am
Catford 31st Jan 11:00am
Croydon 7th Feb 11:00am
Derby 24th Jan 12:30pm
Dublin 21st Feb 11:00am
Fairlop 7th Feb 11:00am
Glasgow 21st Feb 11:00am
Leeds 7th Feb 11:00am
Liverpool 7th Feb 11:00am
Milton Keynes 31st Jan 11:00am
Peterborough 21st Feb 11:00am
Portsmouth 21st Feb 11:00am
Sheffield 31st Jan 11:00am
Sighthill 21st Feb 11:00am
Stockton 31st Jan 11:00am
Trafford 21st Feb 11:00am
Watford 21st Feb 11:00am
Open to all teams aged 18 or over at the time of entry.
You and your team will be taken to the stadium by coach and will be provided with your own team strip. You will have the opportunity to change in you very own dressing room before being led out onto the pitch to take part in the Johnstone's Paint 5 a Side Final. There'll be free tickets to the Final for the two competing teams, so that you can bring your family and friends along to cheer you on to glory!
If you would like to chase this ultimate football dream - sign up today...

Goals Liverpool North Coming Soon!
Work is underway with yet another state of the art Goals football megaplex in Netherton, Liverpool. The centre will be opening its doors and pitches in early 2010.

You can decide the pace. If all you want is a kick about with a few mates, fine. Casual bookings are welcome, or you could boost your fitness by block booking the same slot each week. We also have a wide range of fantastic 5 a side leagues to suit all skill levels.

To be the first to hear about our fantastic opening offers & tournaments please register your interest by emailing us at liverpoolnorth@goalsfootball.co.uk.

Powerleague Partners with the Homeless World Cup Foundation
Powerleague and Homeless World Cup Foundation have announced a community partnership that will take the power of football to thousands of people who are homeless across the UK and the rest of the world.
The community partnership will make Powerleague centres available to run football coaching and leagues for people who are homeless in Scotland, England and Wales and for fundraising activities. 130,000 players at Powerleague centres will be invited get involved, raise funds and create change.
The Homeless World Cup Foundation uses football to energise people who are homeless to change their own lives. It was established to develop grassroots football projects in over 75 nations triggered by the world-class international football tournament, the Homeless World Cup, with the ambition to reach one million people who are homeless with the benefits of football.
Mel Young, Co-Founder and President, Homeless World Cup, said: "The Homeless World Cup Foundation has a huge ambition to reach one million players with the benefits of football. We cannot do this alone, Partnerships are key. If we all do something we can create powerful change in the world. We are very happy to be uniting with Powerleague to take football to the most marginalized group in society, to change lives and would like to invite more partners to get involved."
Sean Tracey, Powerleague Chief Executive said: "We are delighted to be an official partner of the Homeless World Cup Foundation and lend our support to such a positive and life changing organisation. It represents the perfect fit for Powerleague as the UK's number One 5 a side football operator."
The Homeless World Cup has demonstrated that football has the power to change lives, to change the world. The impact is radical and profound with over 70% of players significantly changing their lives coming off drugs and alcohol, moving into homes, jobs, education, training, repairing relationships and becoming coaches or players with semi-pro teams. 94% claim to have a renewed motivation for life.
For more information on the Homeless World Cup go to www.homelessworldcup.org

Goals Soccer Centres Success in The FA Small Sided Football Centre of the Year Award 2009
The FA has announced the Small Sided Football Centre of the Year for 2009.  With over 25,000 teams playing small sided football across England, the FA Small Sided Centre of the Year Award is highly prestigious and desirable in this rapidly expanding market place.  This year the competition was hotly contested as all national and single operators vied to take the title.
After much consideration The FA Small Sided Football Committee bestowed the award for 2009 to the Goals Soccer Centre in Bradford.
The FA Small Sided Football Centre Award is eligible for small sided providers who run and operate their own small sided facility.  Successful applicants need to demonstrate the quality of their operation in providing small sided football, but also need to evidence how they are helping to develop the game and reach out to the local community in effective and innovative ways.
The FA National Manager for Small Sided Football, Simon Walker, said that the Goals Soccer Centre in Bradford had "....demonstrated outstanding commitment to running a quality small sided football operation, as well as striving to develop 5-a-side football within the local community.  They are a shining example of how small sided football can be used as a powerful tool to engage people from different backgrounds for a variety of socially beneficial reasons, ranging from anti-crime, education, health & obesity issues."